South New Jersey Stump Grinding and Removal
Stump grinding is an affordable and common alternative to complete removal of a stump which can be very expensive. We use specialed equipment that grinds the stump just below the ground. Grass will then be able to grow over the stump hiding it from view. This is the least invasive and disruptive way to deal with a tree stump.
Stump removal will be more expensive and disruptive as we will need to dig around the entire base root system to completely remove it. Once the stump and root system are removed, we will need to fill in the hole and perform other landscaping repairs to get your yard looking great. If you have underground utilities or irrigation we need to be aware of these. Sometimes there is just no way around damaging these as the roots typically spread without regard to what's in their way and these will have to be repaired.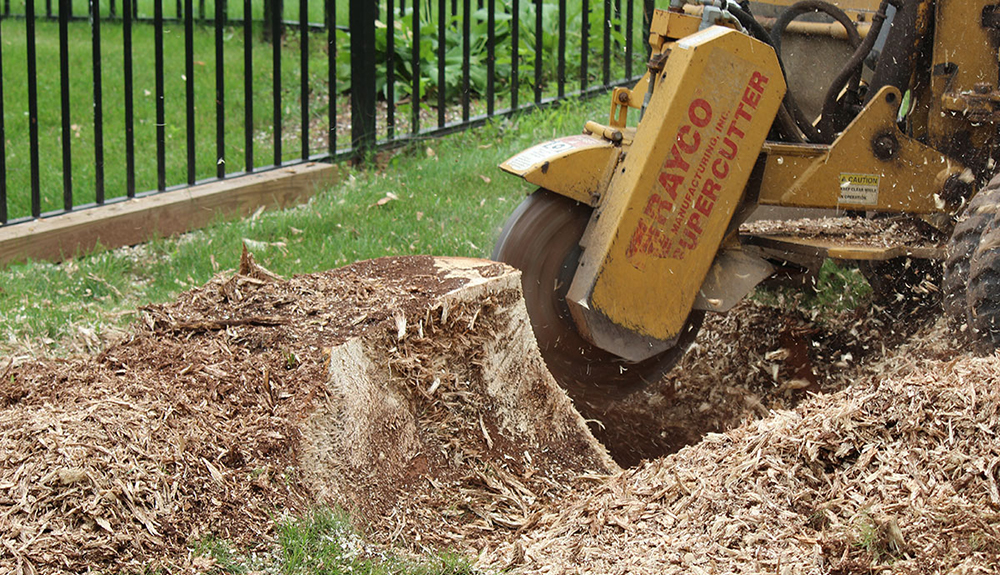 JNJ Tree Service is the company you need to completely remove the unsightly stump in your NJ yard. We use special equipment to grind the stump down and into small wood chips you can use as mulch, compost or for walkways. Our experienced tree care experts perform their work quickly and neatly to leave your yard looking neat and tidy after we've left. Stump grinding experts with experience serving all of Camden And Burrington including Cherry Hill, Audubon, Haddonfield, Voorhees, Somerdale, Lindenwold Clementon, Burlington, Moorestown, Mt Holly, Wilingboro, Mt Laurel, Woodland, and Tabernacle NJ.
Our goal is to make sure you are completely satisfied with the job we do. We provide excellent customer service, great stump removal services, and all at a price you can be happy with. We work very hard so that you will love our results and receive a quote that is fair and affordable.
There are many reasons to grind a stump:
No leftover holes that need to be filled in with expensive topsoil
Tree roots don't have to be removed that otherwise would cause great damage to your lawn, utilities and irrigation system
Much easier to landscape after grinding
Very little if any damage is done to your lawn, especially when compared to using heavy equipment removal would require
JNJ Tree Service is one of the most dependable and most trusted trusted tree service compaines providing stump grinding becuase:
Our workers are safe
We perfom our job quickly
We try to leave your property better than we found it
Our equipment is top of the line
We take time to listen to our customer's special requests
We take pride in our work as tree care professionals
"JNJ Tree Service is dedicated to providing our customers professional tree care at an affordable price. We are devoted to making your experience with us as pleasant as possible and meeting all your stump grinding and removal needs in New Jersey."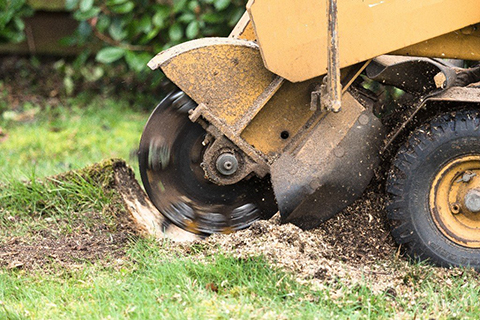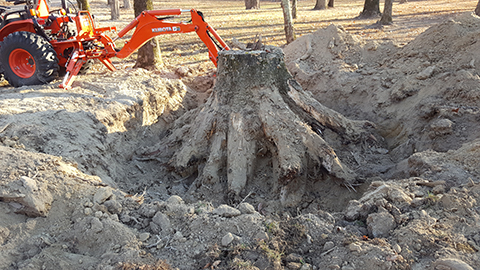 Need Stump Grinding Help?
Give us a call or use our contact form and an expert arborist will be in contact as soon as possible.
Stump Grinding Service Areas: