South New Jersey Tree Trimming And Pruning
Properties with properly maintained trees are more desirable and beautiful homes. Having a professional trim and prune your trees improves the health of those trees, adds to their longevity and protects your property and home from dangerous or unhealthy branches and limbs. Seasonal tree trimming, preferably in the fall and winter, should occur at least once a year. The more proactive you are in regularly caring for your trees, the better our recommendations, services and prices will be. Tree trimming is an often overlooked part of being a responsible homeowner but one that is no less important.
The experts at JNJ Tree Service have lots of experience working in the South New Jersey area and are very familiar with the types of trees in our area and how to properly care for them. We can help you provide the best care for your trees and property by taking care of your tree trimming needs, maintaining your trees health and good appearance. Quality tree trimming is all about knowing how each tree will respond and what is best for that type of tree. Not all trees respond to the same forms of treatment. If done improperly, the tree could be permanently damaged or even die. The professionals at JNJ Tree Service only act with complete knowledge of the tree and end result you have in mind. Doing tree trimming the wrong way can be wasteful and dangerous. There are some types of trees that if trimmed during the wrong season can be killed. Our expertise ensures that your trees will be cared for, maintain or enhance the aesthetic value of your home and protect your home. Residents in all of Camden And Burrington including Cherry Hill, Audubon, Haddonfield, Voorhees, Somerdale, Lindenwold Clementon, Burlington, Moorestown, Mt Holly, Wilingboro, Mt Laurel, Woodland, and Tabernacle NJ should look no further than JNJ Tree Service for all their tree trimming needs.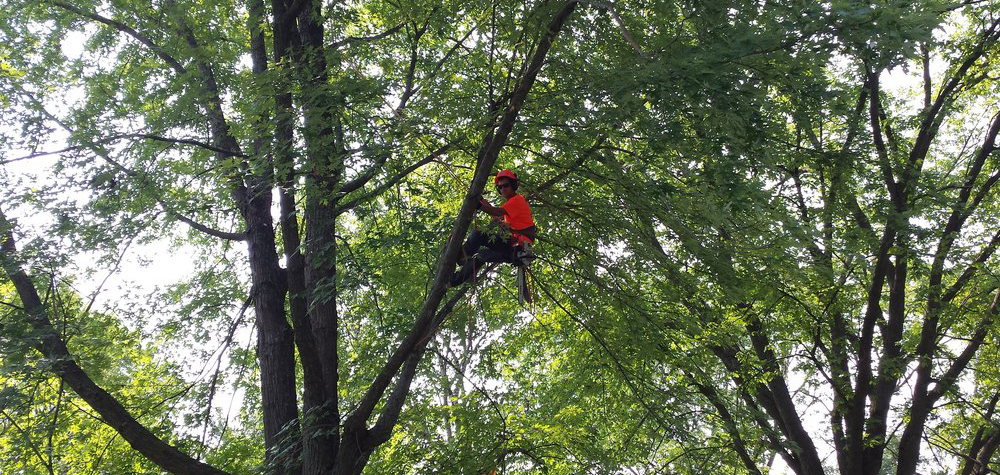 At Mobile Tree Service Pros we strive to give you the best possible tree service and a big part of that is keeping your trees healthy and looking great. We want you to be proud of your trees and have them enhance your enjoyment of your property. Alterations to your trees are permanent and you need to be sure you're hiring the best tree service company for the job. Our experience and passion for tree care make us your number one choice for tree trimming in Mobile.
Our Core service Values are:
Safety– Above all else, we are a company that believes in safety for our workers and our customer's home and property. We hire only trained professionals that have years of experience handling equipment. Our supervisors actively promote a safe working environment. We refuse to take shortcuts they may pose danger. 
Care– We care about our customers, their property and their trees. We only cut trees down when necessary and we take extra steps to prevent damage from customer's property. We treat your home with the same level of care as if we were working on our own property, sometimes even more.
Integrity – Just as it is true for a person, integrity is one of the most important qualities a company can possess. We promote strong moral character, honesty and fairness in our employees and work. We take accountability for our work and stand by our service.
We are dedicated to providing our customers with quality tree trimming at affordable prices. We enjoy working with them to formulate their vision of their property and bring that to life. Our team of tree experts are trained in the best techniques and utilize the latest technology and tools to get the job done right the first time. We always work in a safe and courteous manner making sure you are completely satisfied with our work. 
"JNJ Tree Service is dedicated to providing our customers professional tree care at an affordable price. We are devoted to making your experience with us as pleasant as possible and meeting all your tree trimming needs."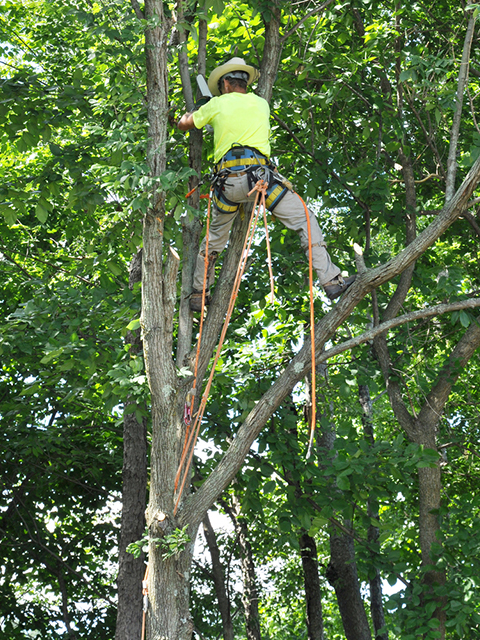 Need Tree Trimming Help?
Give us a call or use our contact form and an expert arborist will be in contact as soon as possible.
New Jersey Tree Trimming Service Areas: